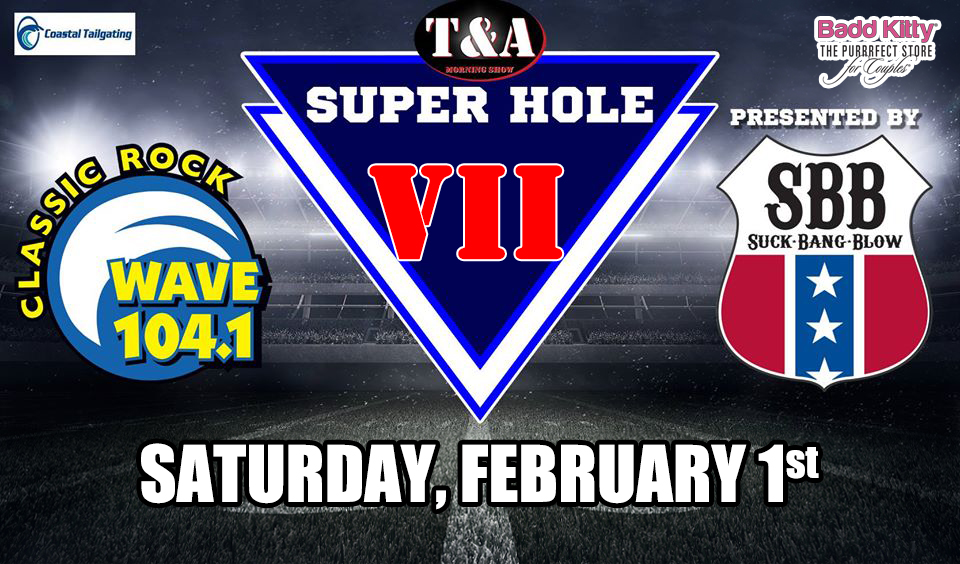 Super Hole VII is coming up on Saturday February 1st at Suck Bang Blow. First prize is a custom made set of cornhole boards from Coastal Tailgating! Prizes for runners up too!
Enter to win a flat screen TV during half time at Suck Bang Blow up to the end of the Superhole tournament.
Stay after the Superhole, for a free concert event by Tru Sol!
Brought to you by The T&A Morning Show, Coastal Tailgating and The legendary Suck Bang Blow
2 Player Teams – Double Elimination
Tournament starts at 12:00pm SHARP (at noon)
Sign-in starts at 11:00am!
NO COST to play!

Click here for pre-registration information from Coastal Tailgating.